In-Cabin Microfilters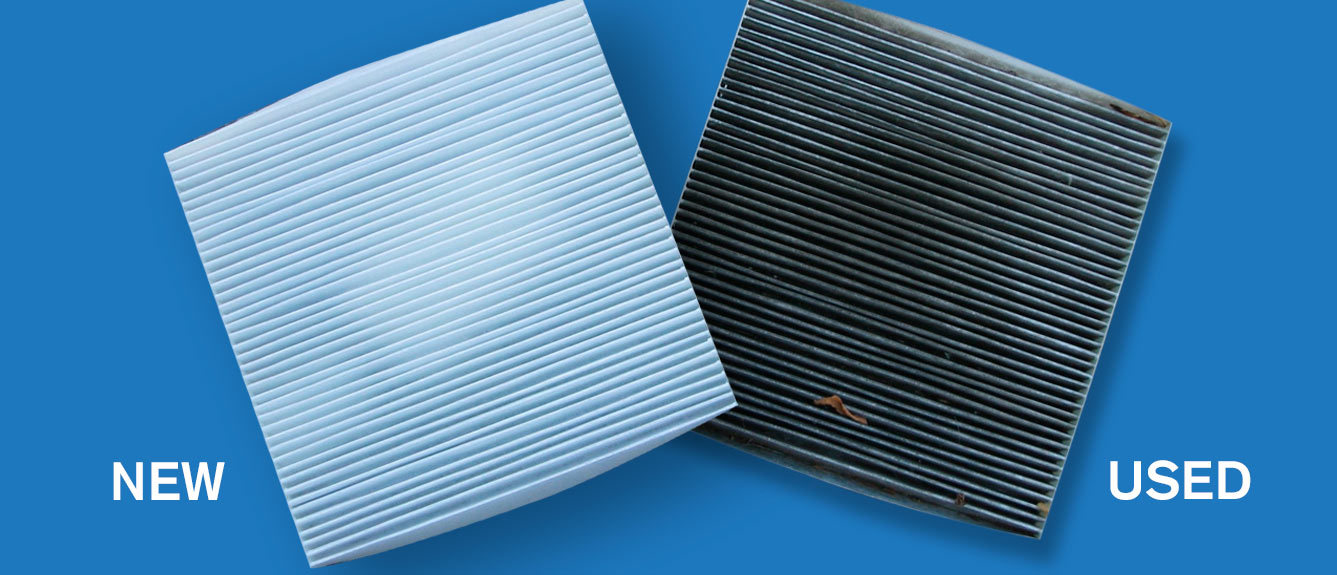 HOW OFTEN IS REPLACEMENT NEEDED?
• Every other oil change or 12 months
• Inspection is recommended at each regular service interval
INDICATORS REPLACEMENT MAY BE NEEDED?
• Reduced airflow through the HVAC system
• Persistent bad odor or musty smell when HVAC system is on
• Visible signs of dirt, dust, or other pollutants
WHY IS IT IMPORTANT?
• Cleans air by trapping pollen, bacteria, dust, and exhaust gases that may find their way into a vehicle's HVAC system
• An in-cabin microfilter functions the same as a furnace filter in your house
WHY REPLACE?
• Dirty filters may impair airflow into the HVAC system possibly reducing interior heating and cooling efficiency